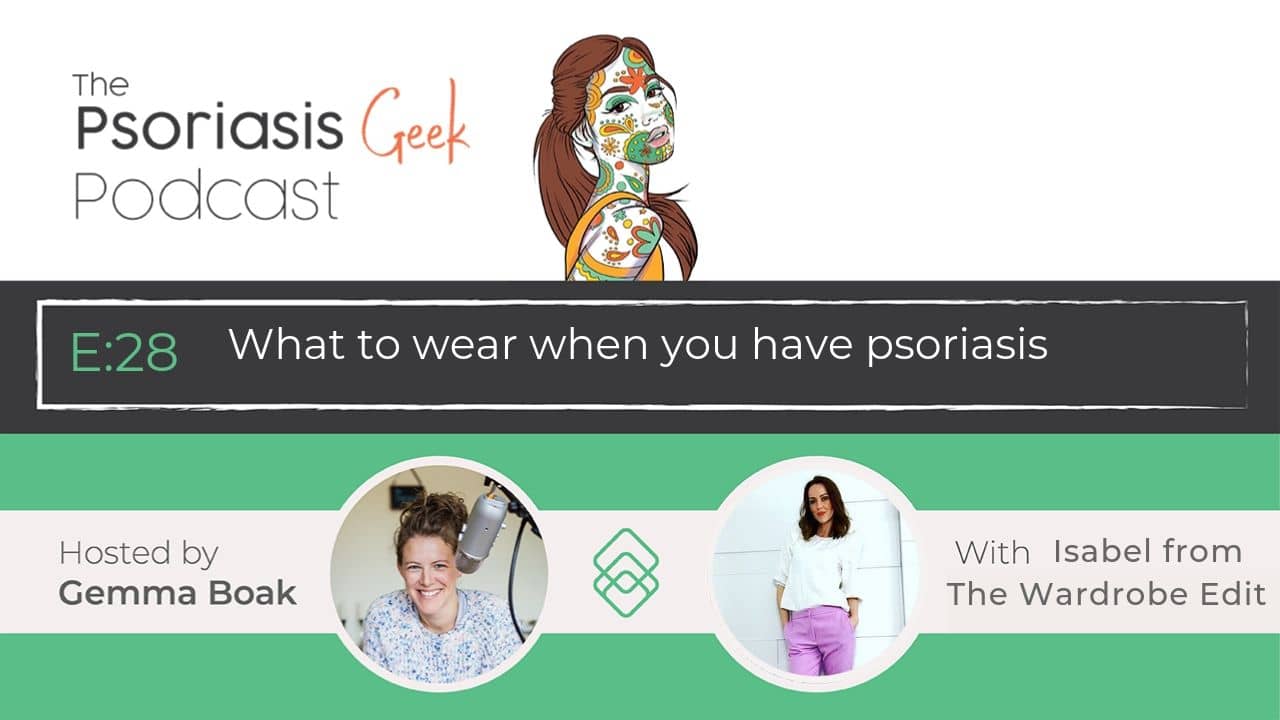 Welcome to The Styling episode!
This episode is designed to help us dress as our glorious psoriasis covered selves (instead of dressing like Aunt Doris). The focus is on how to dress so we can still feel great – even if our skin is misbehaving.
The Highlights
This episode is crammed full of strategies which cover
fabrics we should (and should not be wearing)
adaptations for petitie ladies
specific advice for men (at the 30 minutes mark)
how to effectively use accessories
how to dress in a hot office environment and still look (and feel) fab
long skirts and shoes…how to really work it….And how to feel great in a cardigan – it can be done!
Useful Resources
I have a Pinterest board crammed with styling ideas and fashion inspiration for living with psoriasis organised by your most problematic are. You can find that here
My Favourite quote
Feel free to share on social – sharing is caring!
---
How to hear more from Isabel
---
You can listen to the Interview here
Help share the love by sending to your friends on facebook and instagram.
You cannot comment here (I keep getting drowned by spam bots) but if you tag me on social media @gemma_boak I would love to hear your thoughts – or share your thoughts using #ThePsoriasisGeek