You can download any of the resources here for free. If there is something you need- that isn't here. You have my email now, so let me know and I will make something for you- or find someone who can help.
Currently in development: Social media guide for psoriasis.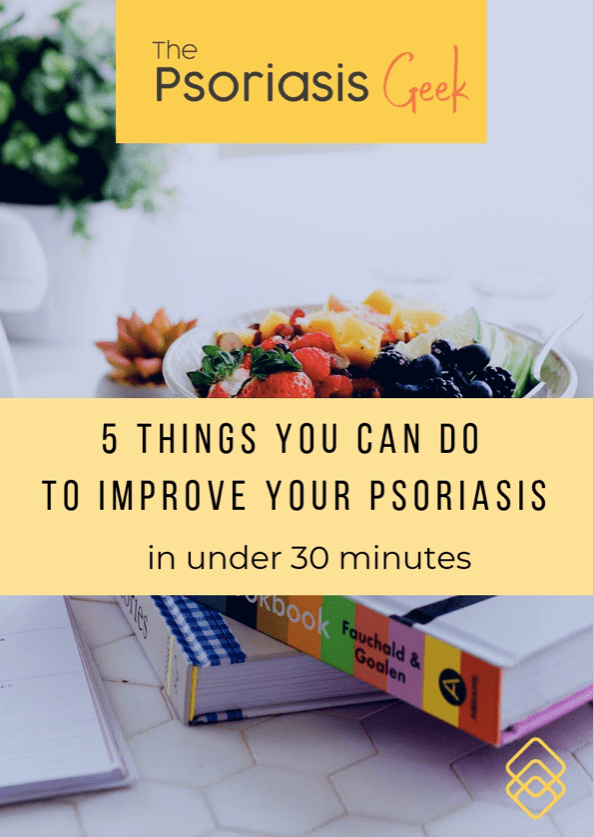 Strategies you can implement from your sofa
5 Things you can look at changing while you have your next cuppa – plus there's a secret bonus section in the back!
Food & Mood Tracker
Every Nutritionist professional we have talked to on the podcast has recommended that we record our food intake and how we feel to help us identify any patterns, and problem foods. Here is a tracker I made for you- print it out and have a go at completing it. If you need some ideas check out Sally Duffin and Kezia Hall.