The four key challenges of living with scalp psoriasis (and what to do about it)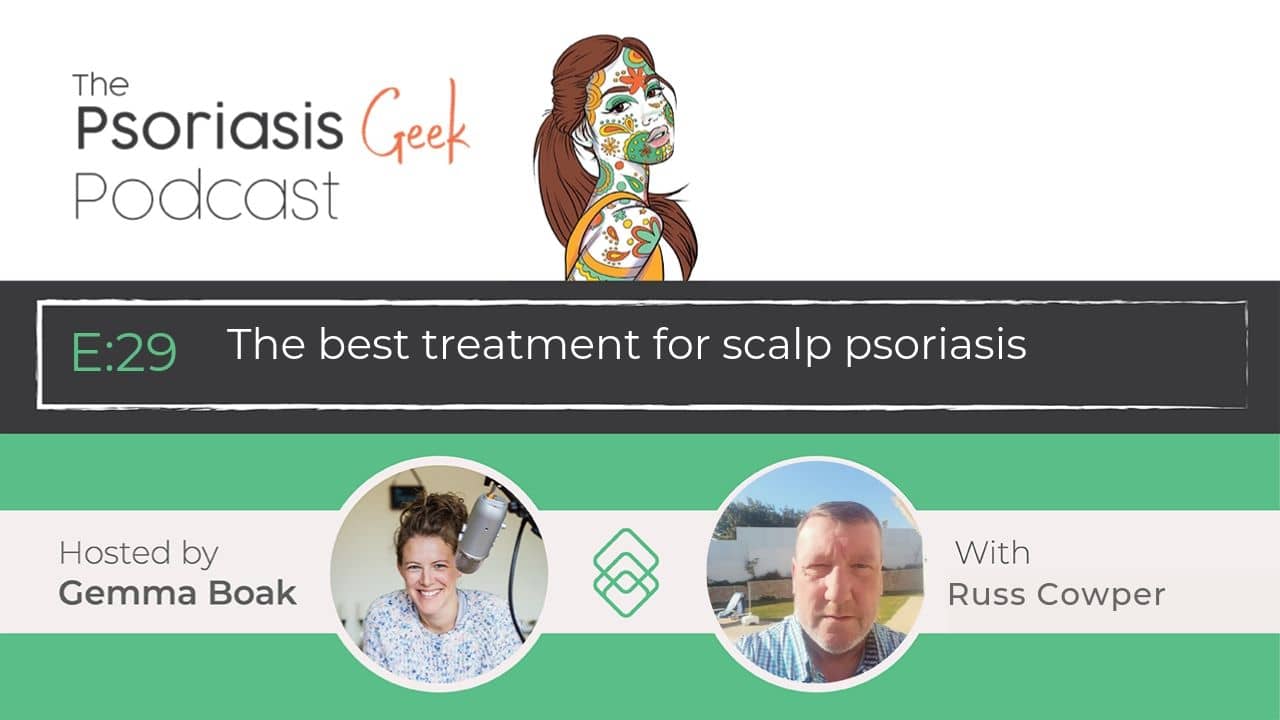 Scalp Psoriasis is something I have had a lot of experience with – and in my 30 years i have concluded that there is a reason we find treating our challenges with scalp psoriasis so hard.
Scalp psoriasis is in my opinion 4 problems – not one. Each individual challenge has its own specific treatment approaches and knowing these can help you dial into your own best treatment approach.
Episode Highlights
The four key challenges of living with scalp psoriasis
What to do if you have a problem with itching
The difference between itching and soothing
What ingredients you need to look out for when buying shampoo
How not to waste loads of money on unnecessary products
What to do (and not to do) if you have problems with flaking and plaque build up
Why hair loss can occur and what you can do about it (its totally reversible)
Treating the plaques themselves
Note: In this episode we talk about things you can do for your scalp psoriasis at home, but we talk about pharmaceutical options too. Please note that this is for information only – do not use medications without discussing with your doctor first. Even if they are already in your cupboard! O.K mothers lecture over 😉 but seriously – application recommendations are individual specific. See – last word is mine…nooooow mothers lecture is over!
Products Mentions
There are a lot of product mentions in todays show and I am certain I have missed some so let me know! Also if you have products to recommend please contact me too and I can add them on here to help folks too 🙂
Betamethasone
Cocois
Alphosyl
Batamouse
Head and Shoulders Shampoo
T-Gel
If you're interested in what I am currently using you can find that on my favourite products page (coming soon).